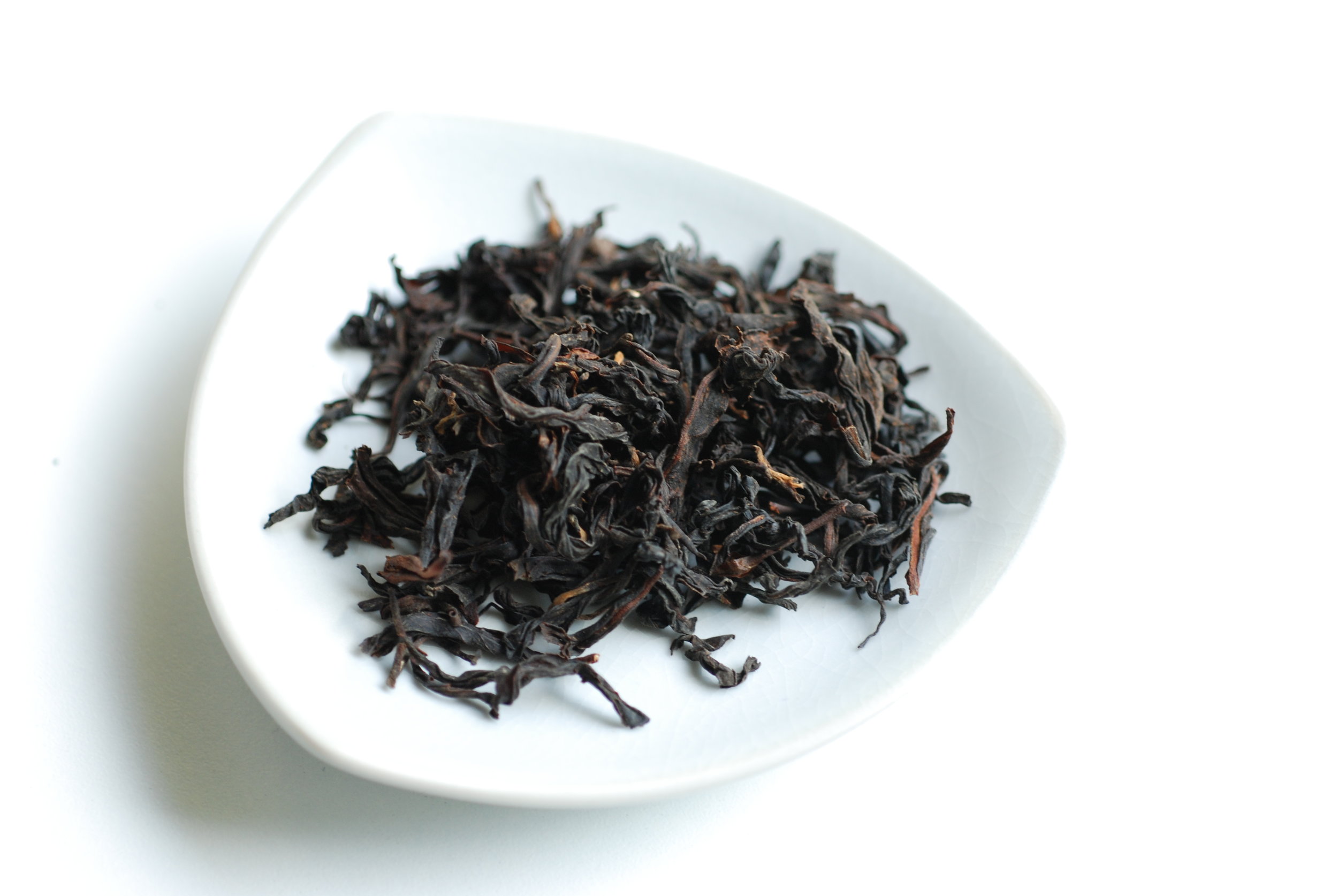 Black Tea 台灣稀有紅茶
sale
Honey Scented Black Tea 坪林蜜香紅茶 25G
Neither black tea nor oolong tea, it's the best kept secret hybrid tea of Taiwan! This tea releases natural strong honey aromas that can only be created with help from tea farmer's both loathed and loved tea grasshopper. It lacks the bitterness yet retains the bold smoothness of black tea with an addition of oolong tea's depth and elegance. Honey Scented Black Tea softly wakes you up in the morning and the prominent honey aroma will pair perfectly with your afternoon sweet desserts.
Preparing this tea is easy like prepping your breakfast toast. Put 2 tablespoon (3 grams) into your small tea pot (we recommend Gaiwan). Use 90~95 C water and steep for 2 minutes. Repeat steeping for 2 times increasing the steep time each time.
Who said drinking high quality teas would break your wallet? 2 tablespoon brewed 3 times means each brew is $0.40 ($1.20/3)! Honey Scented Black Tea is like a busy honey bee, sweetening up the start of your day and acts as a perfect partner in crime with your afternoon dessert break.
Origin
Varietal: Qingxin Oolong
Grower Name: Fu Family
Location: Pinglin, New Taipei, Taiwan
Elevation: 400m
Harvest: 2017 Winter
Tea Reviews
"I love Honey Oolongs, and this tea tastes mighty fine! It's remarkably smooth with a light astringency. I'm loving the honey notes." -Sororitea Sisters
坪林蜜香紅茶: 小綠葉蟬點綴了茶葉,使茶葉發酵製作出獨一無二的濃濃蜜香。台灣的新起紅茶製作法。青心烏龍 | 400公尺 | 2017冬季 *陳放可以更好喝!